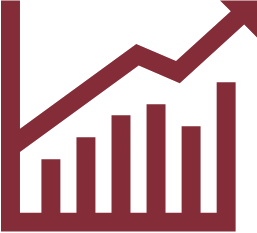 Thank you for choosing the Foundation to express your generosity! You can give to the Foundation to benefit the Foundation's ministries, scholarships, and grants, or you can designate your gift to benefit your local church or other organization aligned with the values of the Foundation.
Please follow these instructions:
Download and print both PDF forms (see below)
Call your broker and tell them what securities you want to donate to the UM Foundation (the broker will likely want you to complete their own "Transfer Authorization" form)
Send to your broker the "Transfer Authorization" form identified in step #2 (tell the broker to memo the word "GIFT")
Complete and send to the Foundation office the "Gift Instructions" form (this indicates your donor intent and what organization should benefit from your gift)
The following information is what your broker will need to transfer shares to the Foundation's account (also on the Foundation's "Transfer Authorization" form below):
For Further Credit to: United Methodist Foundation of the Northern Illinois Conference, Inc.
DTC #0188 • Account #488-885-638 • Please memo the word "GIFT"
The Foundation's broker is:
TD Ameritrade, Inc., Attn. DTC Transfers
200 South 108th Avenue, Omaha, NE 68154-2631
Your broker may also request the Foundation's Tax ID #36-2317623.
*** If you are donating shares from a TD Ameritrade account, contact TD Ameritrade, and they will guide you through their process to donate to the Foundation's TD Ameritrade account #488-885-638. ***
---
IRA Charitable Rollover
If you are 70½ or older, rather than simply take your withdrawal this year, you can direct your IRA administrator to distribute a gift from your IRA to your local church, the Foundation, or other charitable organization. Any amount (up to $100,000) you transfer counts against your required minimum distribution (RMD). Making an IRA rollover gift is easier than ever; contact your IRA administrator.
You will pay no income taxes on the amount transferred. Note: Because you are not claiming the transferred amount as income, you will not receive an income tax deduction for your gift.
---
Your financial gift to the Foundation helps us multiply resources for ministry in many ways by …
providing an exemplary, socially responsible investment program for local churches and agencies
administering charitable gift annuities, providing guaranteed, lifelong income for annuitants and a gift to the designated local church or charity at the end of their life
consulting with local churches to create endowment funds and policies and to promote planned giving opportunities for friends and members
preaching throughout the annual conference about financial stewardship
hosting multiple financial stewardship seminars and workshops to equip church leaders with best practices to encourage generosity
providing resources for clergy in prudent management of personal and church finances
offering grants funding for creative ministries at local churches and organizations
The Foundation is a 501(c)(3) tax exempt organizations. Donations to the Foundation are tax deductible according to IRS guidelines.Thank you for your support!