Invest with a balanced mix of 60% stocks & 40% fixed income.
Divesting from the Top 100 Coal and Top 100 Oil & Gas Companies

This fund invests similarly to the Foundation's most popular fund, the Moderate Fund, yet its equity holdings divest from The Carbon Underground 200™ (CU200). The CU200 is the global standard for researching and ranking the fossil fuel reserves of publicly-owned companies. The fund is well-diversified, targeting 60% in stocks by tracking four underlying benchmarks (according to the percentages above under Global Equity) and the same mix of fixed income.
As with all funds offered by the Foundation, the Moderate Ex-Carbon 200 Fund carefully screens out objectionable companies and screens in companies that rate more highly than their peers in the areas of Environmental, Social, and Governance, always optimizing asset allocation and performance.
To align your church's, organization's, or donor-advised fund's investments with the outcomes of the divestment movement, invest in this fund. See the back of this brief for more information on the CU200 from FFI Solutions.
(allocation above as of 11/30/2019)
Download this page as a PDF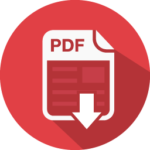 Visit another page under Investment Overview:
Investment Overview Main Page
About the United Methodist Foundation
Value Comparison to Secular Advisors
Sustainable and Socially Responsible
Investment Partner & Services Provider
Quantitative Impact Portfolio Methods