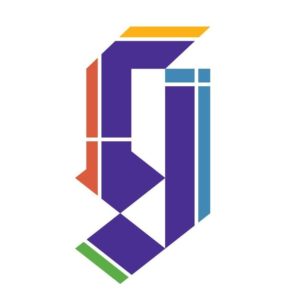 From Garrett-Evangelical Theological Seminary:
The United Methodist Foundation of the Northern Illinois Conference, Inc. has agreed to sponsor a Fresh Expressions Field Education cohort of five Garrett-Evangelical students, allowing the students to answer God's call to ministry, fulfill their degree requirements, and serve in community-based placements.
All master of divinity, master of public ministry, and master of Christian education students are required to take Field Education following their first year of studies. Their Field Education placements are opportunities for students to discern, test, and refine their call to ministry in a variety of ministry settings, and Garrett-Evangelical students consistently rate their Field Education work as one of the most effective and important experiences in their theological education.
An increasing number of Garrett-Evangelical students sense a vocational call to "Fresh Expressions" of church that are deeply missional and contextual. Fresh Expressions of church exist alongside and in partnership with existing congregations and denominations to cultivate church where communities of people already are. Often, Fresh Expressions church communities are filled with people who would not ordinarily find themselves in a traditional church setting.
"Pastoral ministry for Fresh Expressions of church requires a distinctive set of tools," said Dr. Sara Williams, assistant professor of community-based learning, ethics, and society and director of Field Education at Garrett-Evangelical. "We are excited that these cohorts will offer students an immersive learning experience for pastoral ministry in exemplary Fresh Expressions communities."
"We estimate that 40 percent of Garrett-Evangelical's first-year students enrolled this fall are interested in this new model of church and ministry," said Rev. Scott Ostlund, vice president for enrollment management at Garrett-Evangelical. "Thanks to the United Methodist Foundation, the seminary is able to respond to our current and future students' needs by creating a cohort of five students focused on ministry and leadership in Fresh Expressions of church."
Each student receives a $4,500 stipend while fulfilling their Field Education requirement because that commitment, along with their academic commitments, makes working another job nearly impossible. The stipend helps students meet their financial needs while paying for tuition, living expenses, and personal expenses. Generally, the Field Education partner pays Garrett-Evangelical $4,500 for their student intern. Fresh Expressions partners are often new and emerging church communities without the resources to provide a stipend.
"Thanks to the United Methodist Foundation's gift of $22,500, Garrett-Evangelical can launch this field education cohort and help students answer God's call to new forms of ministry," said Rev. Becky Eberhart, vice president of Strategic Initiatives and Partnerships.
"The Foundation is excited that Garrett-Evangelical students are seeking Fresh Expressions of what it means to be and to do 'church'," said Rev. Chris Walters, president and CEO of the United Methodist Foundation. "We are honored to encourage and empower these students as a lasting legacy of generous generations who have gone before us to fund vocational education for diverse types of ministry leadership."
United Methodist Foundation of the Northern Illinois Conference, Inc., an independent public charity, was founded in 1949. The Foundation's mission is "encouraging lifelong generosity with God's abundance," which is realized in a network of many individuals, experts, churches, and organizations to provide several ministry-related services: investment management, endowment genesis & growth, trustee & custodial services, planned giving programs, donor consultation, stewardship development, financial best practices, ministry grants & scholarships.
Garrett-Evangelical Theological Seminary, a graduate school of theology related to The United Methodist Church, was founded in 1853. Located on the campus of Northwestern University, the seminary serves more than 450 students from various denominations and cultural backgrounds, fostering an atmosphere of ecumenical interaction. Garrett-Evangelical creates bold leaders through master of divinity, master of arts, master of theological studies, doctor of philosophy, and doctor of ministry degrees. Its 4,500 living alumni serve church and society around the world.